Disclaimer: This article does not constitute legal advice. If you have any questions about your individual situation it is best to seek the advice of an experienced legal professional.
Once you've made a decision to

mediate your divorce mediation san diego you might feel ready to break free from your spouse. Unfortunately, you are still tied to your spouse through your kids. What's more, there are big expenses coming up. Your kids may be approaching college age, or perhaps your spouse wants to send them to an expensive private school. You know you can't pay for your child's education alone.

Education can bring up a lot of conflict. The spouse who earns more might have resentments about being financially responsible for college savings. The lower earning spouse might find it more difficult to be equally responsible for college fees. The important thing to remember is that you are financing a large expenditure, and you can collaborate to make it work better for you.

When you mediate your divorce with divorce mediation san diego who have financial expertise, divorce can actually be a good deal for you both. The complexity of financing college may be more confusing and taxing than the expense itself. At Divorce Options San Diego, we work with California couples getting a divorce in cities like divorce mediation San Diego and LA, where parents have to navigate high living expenses and education fees. We are accustomed to helping divorcing couples make decisions about money, scheduling and working together as co-parents. We help people getting a divorce to optimize their financial situations and streamline the form-driven California divorce process. We are a full service firm who can help you manage the documentation throughout divorce.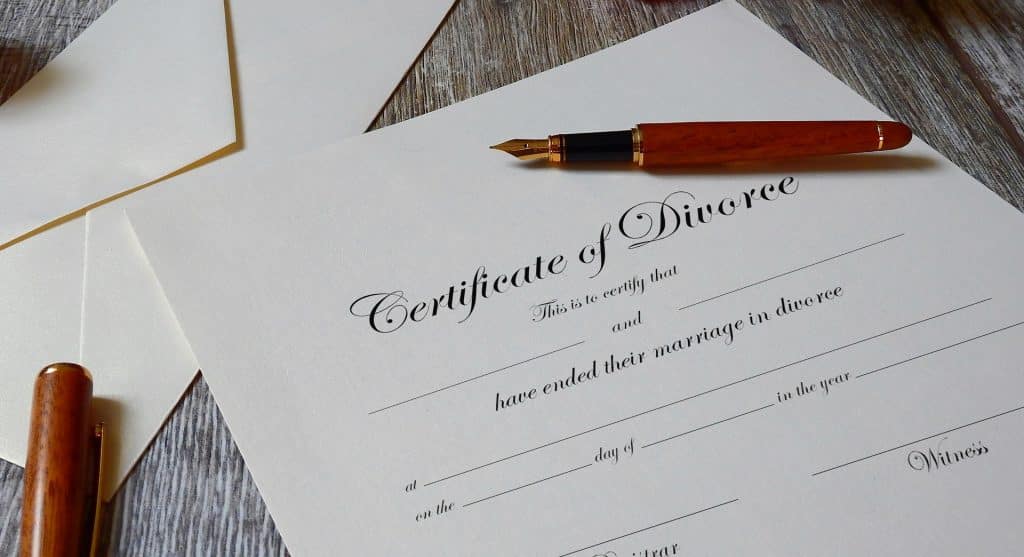 Obligations, Obstacles and Opportunities
One thing that's important to remember about getting divorced in California is that parents are not legally obligated to pay for their children's college expenses. Children are considered independent adults when they leave high school or after the age of 19. For this reason alone, it's better to work out an agreement in mediation about how to pay for college rather than getting into a fight with your spouse that you might not win.
Figuring out how to pay for college doesn't have to be a roadblock, it can be a planning opportunity that can improve the family's future. Some challenges and opportunities you may face include:
Ensuring that the parent who has paid child support isn't over-burdened with the cost of an expensive school. On the other hand, understanding that a lower-earning parent can actually make college less expensive, as the solo custodial parent may qualify for federal aid.
Ensuring that your values line up with your abilities to pay for education. Parents may want to send kids to private school, but it might not be financially feasible. On the other hand, the Tax Cuts and Jobs Act has made it possible to pay for a child's K-12 education from college savings plans. And if a child really wants to go to their chosen school, they might surprise you by getting a scholarship.
Being mindful of the cost but taking advantage of college savings plans and any financial assistance. If you have more than one child you can also plan how to spread the cost between your children, or allocate funds to the next child if one child gets a scholarship. It's important to remember that college savings accounts can be used for other expenditures. Your divorce agreement should specify that certain funds are used for college. In mediation you can feel reassured that you know how college is funded and have agreed to be transparent about spending on your child's future.
In divorce mediation, college planning can be viewed as financial planning for your family. There are many good options to optimize your common funds to help pay for your children's education. Your financially qualified divorce mediator can help you draw a roadmap of the best way to spend your money as parents.
Our Services and How We Can Help

At divorce mediation san diego, we are highly qualified professional California divorce mediators and certified financial planners with psychoanalytical expertise. We are caring, educated professionals who build divorce around conflict resolution, closure and practical solutions for your future life.
When considering divorce many people assume they are facing into an expensive battle, expecting a "win-lose" outcome and numerous court appearances. At Divorce mediation San Diego we reframe divorce as an opportunity to generate creative, optimized solutions for your future and your kids' future. We never litigate. We do not do adversarial work and we do not ever represent one spouse against another.
We empower divorcing spouses to own their divorce and craft sustainable, effective mutual agreements that will last long after the divorce is finalized. We are a one-stop shop providing a bundle of essential divorce services, from paperwork, court documents and financial analysis, through divorce transition coaching, life coaching and interior design.
We cater to those with busy lives who want the best for themselves and their children. We can help you to complete your divorce from beginning to end. If you require help with your divorce transition, we offer divorce transition coaching, divorce coaching, life coaching and business coaching. We can work with all aspects of your post-divorce life to make your transition as fruitful and empowering as possible, including career coaching, re-training, working with financial wealth advisors and other professionals, moving services, connecting you with realtors and interior design for your new space.
If appearing in person is an issue we can mediate remotely. We use ZOOM, skype video and web conferencing texting and other forms of electronic communication for convenience, multistage situations, international situations, to your comfort level with your divorcing partner. You will never have to be in the same room as your spouse if you don't want to.
Divorce San Diego Options puts a high premium on a peaceful, child-centered divorce. We use developmental psychology, attachment theory, psychology of grieving and family systems psychology to help you and your children through a difficult emotional transition.
We help divorcing parents draft multi-phase parenting plans considering the child's developmental needs. These parenting plans are lightweight, flexible, but thorough and in compliance with California law. We help co-parents build parenting plans that will withstand the challenges of parenting, even if national or international location is involved. We can assist you with the tools to stay connected to your child even if you aren't the primary caregiver.
It's often said that married partners are also business partners. The mediators at Divorce mediation San Diego are all certified financial planners who apply thorough financial analysis to your divorce to achieve an optimized result that will cover all aspects of your financial situation, including investments, property, and all other assets or debts.
We provide a sophisticated review of your community property, separate property, potential community property allocations and divisions, cash flow, transitional processes, and sustainable financial planning for your divorce process When married partners are also business partners, a divorce/business mediation approach can explore solutions such as splitting a business, co-owning it, or whatever option is most suitable for your financial and emotional needs.
To assist with this, we can do a full business appraisal and analysis. All our mediations start with thorough background research and information-gathering, which flows through the mediation whenever necessary. As a full-service divorce mediation firm, we help you navigate the form-driven California divorce process. We secure the process so that even if a change is made, the court will be informed in the correct manner. We help you draft settlement agreements that are fully legally compliant and take into account the needs of all the family.
We make the paperwork part of the divorce as efficient as possible so you can move on with your lives. In most cases you won't have to hire a divorce attorney or ever have to appear before a judge or visit a courtroom to finalize the divorce. Even with the more difficult or protracted divorces, mediation is an effective solution. Many of our successful resolutions have occurred even when one or both of the parties thought that mediation wouldn't work in their particular case. Mediation is a 100 percent confidential process, so you can be assured your divorce will be handled with care and privacy.
At Divorce San Diego we emphasize an efficient, caring process that leaves out no detail relevant to your emotional, financial or legal situation. This leaves you free to get on with your life and care for your kids and yourself both during and after your divorce mediation san diego. We have offices in Solana Beach, CA but can work with you remotely at your convenience using telephone, video-conferencing apps and other forms of electronic communication. Please contact us for a discreet and confidential consultation see how we can help.
Here you can find In divorce who pays for education and how to afford it.