In the world of co-parenting, detail is everything. The tiniest detail of your child's diet or routine can be something to fight about. On the positive side, these details are what create stability for your child. Disagreement or pandemic, the parenting show must go on. Kids need care, schooling, exercise, play and the love and attention of both parents (if possible). Unfortunately the Covid-19 Crisis may disrupt the careful stability you have built for your child. Or if you are just divorcing, your expectations may be seriously jolted, and your negotiations about how you will co-parent swept back to square one.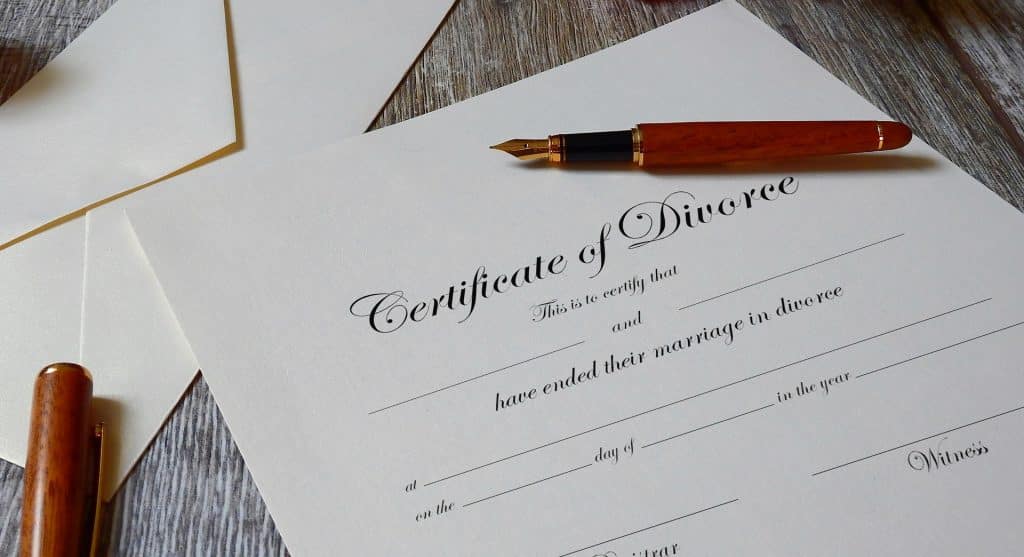 Coming to Terms with a New Reality
As the weeks of social isolation stretch on, a new reality starts to emerge. Our newsfeeds fill with PSAs and advisories about how to behave during this public health crisis. The more we read, the more we see the rules are being written anew. Some people may resist this new reality and take it personally. In coming to terms with any crisis the old adage about accepting the things you can't change and changing what you can is the safest and sanest place to be. But how do you get there when you are feeling upset and raw? The mediators at Divorce Options San Diego can help you to take an objective assessment of your options. Identifying your top priorities – the health of your friends and neighbors and the health and wellbeing of your child — can help to order your priorities and make your negotiations more objective and less emotionally driven. If you and your co-parent are grappling with unresolved conflict, the mediators at Divorce Options San Diego have psychoanalytical expertise and can help you work on these issues alongside the first draft or reboot of your parenting plan.
There are so many dilemmas co-parents may be facing during the Coronavirus crisis, it's impossible to name them all, but the following are a few that may be common:
Exposure to a larger group of people through blended families, step-families and co-parents' new partners (and their children). When you are a divorced family, your extended network automatically gets bigger. Decisions about exposure to new partners may be especially fraught. In mediation you can separate your feelings and resentments from the reality of the situation and decide on the safest, sanest way to proceed. Mitigating factors may caring for elderly or immune-compromised people.
Struggling with the burden of childcare and educating your kids. Now that schools are off, every parent is struggling with the extra burden of childcare and homeschooling. The difficulty is how to make this fair and safe. One parent may be off work while the other continues to work. Rather than let the chips fall where they may and resentments to build up, you can work out an equitable division of childcare in mediation.
Social distancing and exposure. If one parent works with the public or was recently traveling abroad, the normal shared parenting and custody rules may be suspended. Not to mention the heart-breaking misfortune of one parent who is in poor health or immuno-compromised. Luckily in these extreme cases, electronic tools are at the disposal of parents who can agree on face time or engaging a parent as a digital homework coach. As we all move to different degrees of social isolation, moving from an in-person life of school pick-ups and drop-offs to an online life can be worked out in the neutral space of your mediation sessions. It may be reassuring for parents to learn how many digital tools: whether it's co-parenting apps, connectivity tools or online games are available to make this transition. The mediators at Divorce Options San Diego are experienced in crafting complex yet flexible plans in more settled times for those who have relocated. Social distancing can be thought of as a temporary relocation for co-parents willing to work together in the process
Financial uncertainty – the issue of financial uncertainty and how to pay for your kids' needs and keep up your child support obligations is also an issue that can be worked out in mediation. It is not worth fighting over it, since court schedules are already delayed. In mediation you can build a financial timeline together that works for you and create if/then decision trees to manage uncertainty.
Our Services and How We Can Help
At Divorce Options San Diego, we are highly qualified professional mediators and certified financial planners with psychoanalytical expertise. Our mediators are caring, educated professionals who build divorce around conflict resolution, closure and practical solutions for your future life. When considering divorce many people assume they are facing into an expensive battle, expecting a "win-lose" outcome and numerous court appearances. At Divorce Options San Diego we reframe divorce as an opportunity to generate creative, optimized solutions for your future and your kids' future. We never litigate. We do not do adversarial work and we do not ever represent one spouse against another. We empower divorcing spouses to own their divorce and craft sustainable, effective mutual agreements that will last long after the divorce is finalized. We cater to those with busy lives who want the best for themselves and their children. We use ZOOM, skype video and web conferencing texting and other forms of electronic communication for convenience, multistage situations, international situations, to your comfort level with your divorcing partner. San Diego Divorce Options puts a high premium on a peaceful, child-centered divorce. We use developmental psychology, attachment theory, psychology of grieving and family systems psychology to help you and your children through a difficult emotional transition. We help divorcing parents draft multi-phase parenting plans considering the child's developmental needs. These parenting plans are lightweight, flexible, but thorough and in compliance with California law. We help co-parents build parenting plans that will withstand the challenges of parenting, even if national or international location is involved. We can assist you with the tools to stay connected to your child even if you aren't the primary caregiver. Mediation is a 100 percent confidential process, so you can be assured your divorce will be handled with care and privacy. At Divorce Options San Diego we emphasize an efficient, caring process that leaves out no detail relevant to your emotional, financial or legal situation. This leaves you free to get on with your life and care for your kids and yourself both during and after your divorce. We have offices in Solana Beach, CA but can work with you remotely at your convenience using telephone, video-conferencing apps and other forms of electronic communication. Please contact us [link to contact page] for a discreet and confidential consultation see how we can help.
Read More:
https://www.nytimes.com/2020/03/20/parenting/coronavirus-divorce-coparenting.html
https://www.reuters.com/article/us-health-coronavirus-divorce/your-money-separation-anxiety-divorce-money-and-coronavirus-idUSKBN217345